Google this week on Tuesday, debuted a new display ad format dubbed as "location extensio" on the Google Display Network to help people discover local businesses as they use Google.com and Google Maps to find places they love.
The new location extension ad format rolled out in AdWords will automatically show information like photos, store location, and business hours, as well as an ad headline and copy making them more useful to shoppers who are nearby or show interest in business location, goolge said.
The ad for a local bakery may show to a nearby user reading a cooking blog, for example. Google says that in testing, 60 percent of clicks on the extension info were to get directions or more information about a store location.
The ad for a bakery would now display to a user nearby your store when reading a cooking blog, so they can visit your physical store and make a purchase, for example. In fact, according to Google, an early testing has revealed "60% of clicks on the extension were to get directions or store information," that results in increase in clicks to advertisers business, it added.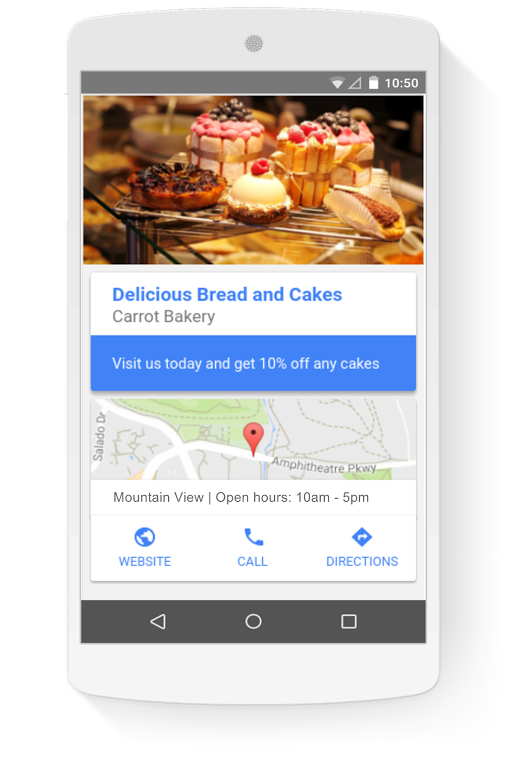 To turn off location extensions in a campaign or ad groups,
Select View Location extensions on the Ad Extensions tab in AdWords
Click + Extensio
Select "Select campaigns" (or "Select ad groups")
Select one or more campaigns (or ad groups) — the ones you'd like to turn off location extensions for
Finally, select "Use campaign location extension," then select "Disable location extensions" and click Save, explains Google Help Center.
To create a new display ads campaign with location extensions, sign into your AdWords account, then:
Click Campaigns tab, and the +Campaign button, then select Display Network only
Now choose "No marketing objective" option
Followed by a campaign name, bid strategy, and budget
Next, check "Extend my ads with location information"
Then, click Location options (advanced) and select "People in my target location," to show location extension ads only to people physically around stores.
Finally, click Save and Continue.
Now, for creating display ads with location extensions:
Click +Ad and select Ad gallery
Click General purpose ads then selection Location Extension format option
Enter ad assets.
Click Save ad. Once the ad is reviewed and approved, your new location extension display ad will start running.