Google has rolled an update to its AdWords Editor, version 12.2 on Monday now comes with several more features, including Gmail asset-based ads, full support for promotion and video extensions, and a new budget type option for video ads.
This release is stuffed with new ad formats and tools for increasing reach, including support for:
Gmail asset-based ads — Asset-based ads in Gmail are now fully supported in AdWords Editor.
Campaign total budgets — Video campaigns now have the option of choosing Campaign Total budget type.
Custom rules updated — New built-in custom rules are now available for structured snippet extensions and non-serving campaigns and ad groups.
Semantic location — You can now set a bid modifier to target your ads by location with AdWords Editor.
Promotion extensions — Promotion extensions are now fully supported by AdWords Editor.
Life events — "Life events" is now a category of audience targeting.
Video campaign extensions — All video campaign extensions are now supported.
Ad group level ad rotation — Ad groups can now be set so that ads rotate.
Expanded language targeting — Campaign language targeting is now available for Bengali, Tamil and Telugu.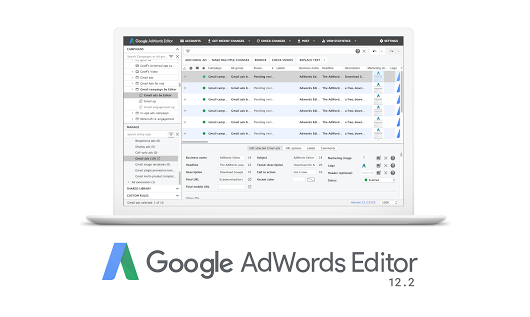 You can learn more about version 12.2 of AdWords Editor in the AdWords Help Center here, or download it over here.
Google also has released a best practices guide around "Automate bids using Smart Bidding."
Automated bidding is the preferred way to set bid adjustments. Use this guide to decide whether you want to use bid adjustments or automated bidding in AdWords. You can target CPA and Return on Ad Spend optimize for performance by device, time, location, audiences, and many more signals.
Read it over here.
Holiday season, the busiest time of the year for shoppers advertisers as well, Google in its effort to help out website owners get rready with ads to make the most out of this special time of the year has put together an infographic with important stats and tips:
Click on the picture to download full resolution (PDF):