In an annoucement Google has said that the new policy around Accelerated Mobile Pages (AMP) which will be coming into effect starting February 1, 2018, requires that the AMP pages and canonical pages content must be identical or have a "close parity."
Content parity though a requirement for some time, Google says, it's stepping up enforcement because it's seeing a number of cases where AMP pages are used as "teaser pages" that only contain minimal content. Google also provided with an example of AMP page that features a brief text of the main article and prompt to click to visit another page for complete article reading. As a result users are needed to "click twice to get to the real content."
An example image of non-AMP compliant page: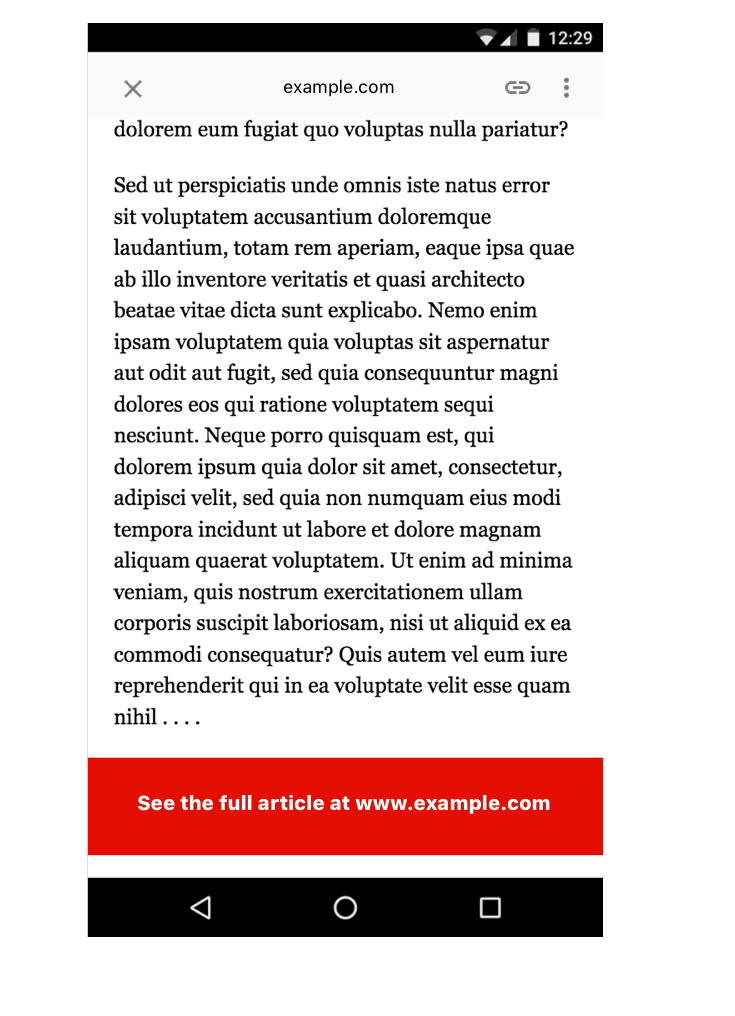 Though, AMP isn't a ranking signal and has no affect on Search ranking, and after the policy comes into affect, if they still find a non-compliant AMP page, it'll direct users to the "non-AMP equivalent" page. And, also any AMP page that doesn't contain the same critical content as its non-AMP equivalent will not be considered for Search features that require AMP, such as the Top Stories carousel with AMP.
AMP was introduced to dramatically improve the performance of the web and deliver a fast, consistent content consumption experience. In keeping with this goal, we'll be enforcing the requirement of close parity between AMP and canonical page, for pages that wish to be shown in Google Search as AMPs.
Additionally, "webmaster will get notification via Search console as a manual action message and give the publisher the opportunity to fix the issue before its AMP page can be served again," writes Google.
This change, Google says will encourages webmasters to maintain content parity between the canonical and AMP equivalent, and will also lead to a better user experience.
To learn about high-performing AMP pages, head over to the AMP open source website, or this help center article.